$

30.00
Baby's First Trip onesie in "solar return"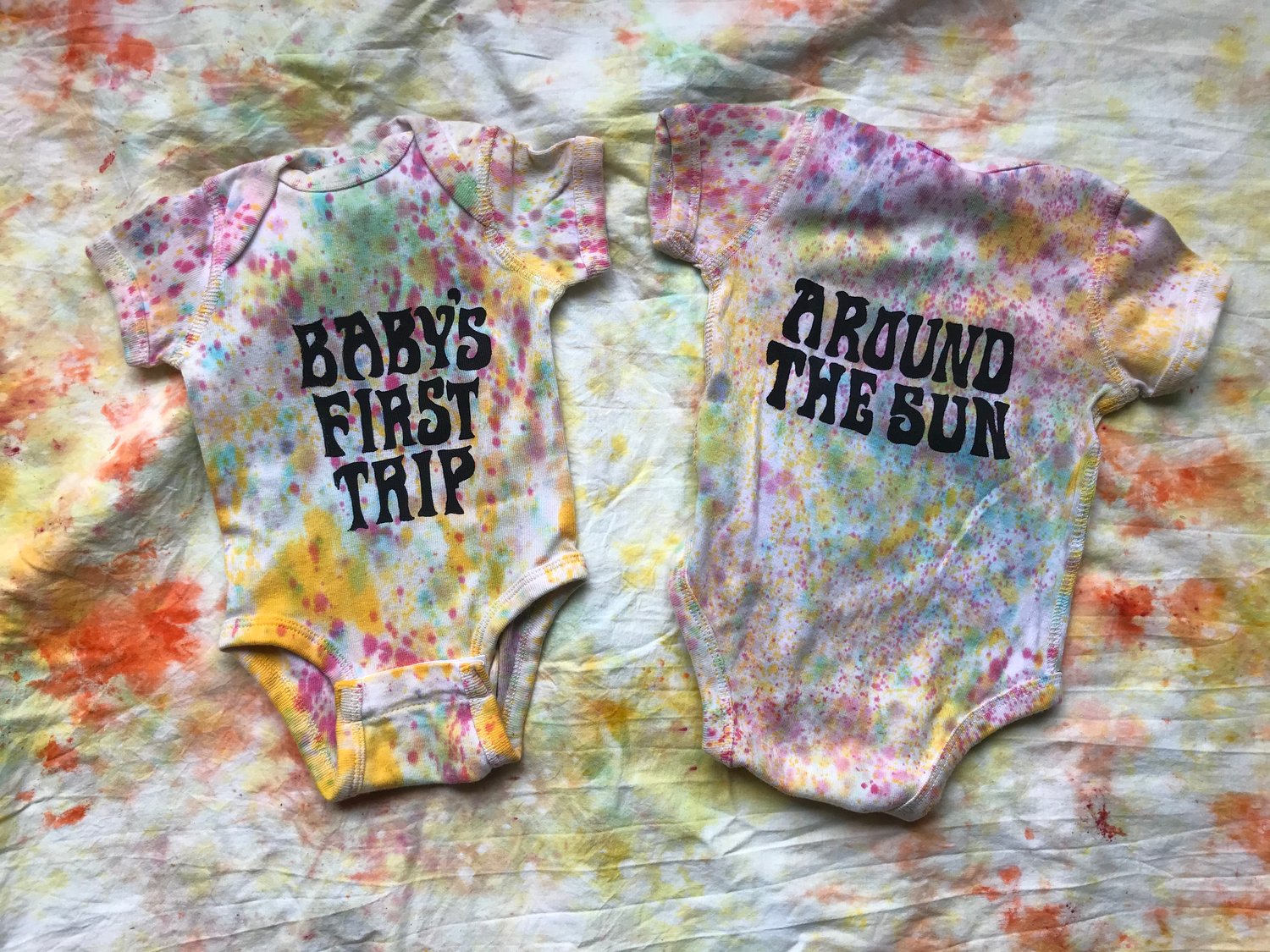 Only slightly trippy - because we're all literally tripping around the sun, all the time!
Perfect to commemorate the solar return of your little travelers, and for every day celebrations. Front says "Baby's First Trip" and the back says "Around The Sun".
These short sleeve, 100% cotton onesies were designed, printed and hand dyed in "solar return" colorway at our HQ in Western North Carolina. Guaranteed to make your baby's chakras sparkle and their auras wiggle, and to somehow make them look even cuter than they already do!
Please note- due to the special dyeing process, every shirt is beautifully unique (just like you!). Yours will have the same colors and vibrational energy as the one in the photo, but won't look exactly the same.
Printed on Rabbit Skins brand sweatshop-free onesies.
Wash with like colors, and line dry if you are able, for the earth, and to keep looking fresh longest!